Name: Adam
Bio: Adam was born and raised in Western Pennsylvania, Punxsutawney to be more specific. The monotony that came from living in a small town is directly responsible for the strengthening of his imagination and his passion for writing. He currently resides in Pittsburgh, PA where he lives with his lovely wife, Shannon, and his tiny dog, Koot.
Posts by :
December 20th, 2013

By Adam McCully

Deliverance

---

The notorious rape scene was filmed in one take, largely at the insistence of Ned Beatty who didn't want to film the scene repeatedly.

Jack Nicholson was originally intended to play the part of Ed (played by Burt Reynolds) but was replaced with a lesser known (at the time) actor due to budget cuts

The Godfather

---

Marlon Brando wanted to make Don Corleone "look "like a bulldog," so he stuffed his cheeks with cotton wool for the audition.

The smack that Vito gives Johnny Fontane was not in the script. Marlon Brando improvised the smack and Al Martino's confused reaction was real. According to James Caan, "Martino didn't know whether to laugh or cry."

Indiana Jones

---

The famous scene in which Indy shoots a marauding and flamboyant swordsman was not in the original script. Harrison Ford was suffering from food poisoning. He pulled out his gun and shot a blank at his attacker in order to get off the set as quickly as possible.

Freeze-framing during the Well of Souls scene you can notice a golden pillar with a tiny engraving of R2D2 and C3PO from Star Wars: Episode IV – A New Hope (1977).

Friday

---

The clothes that Ice Cube wears in the first scene of this movie are exactly the same as the ones that his character wore in the final scene of Boyz n the Hood (1991).

The neighborhood where the film takes place is the same street where the film's director, F. Gary Gray, grew up in South Central, Los Angeles.

The Shawshank Redemption

---

Andy and Red's opening chat in the prison yard – in which Red is pitching a baseball – took 9 hours to shoot. Morgan Freeman pitched that baseball for the entire 9 hours without a word of complaint. He showed up for work the next day with his arm in a sling.

Stephen King sold the film rights for his novella to Frank Darabont for a dollar.

Star Wars: The Empire Strikes Back

---

In order to avoid sharing creative rights, George Lucas funded the $33 million production himself. After he made his investment back several times over, he shared his earnings with all his employees.

In the asteroid scene, one of the asteroids is actually a shoe. The rumor is that George Lucas asked the SFX people to redo the scene so many times that they got annoyed and one of them threw in their shoe.

The Matrix

---

Nicolas Cage turned down the part of Neo because of family commitments. Other actors considered for the role included Tom Cruise and Leonardo DiCaprio.

"Tastee Wheat", which is mentioned when Mouse is trying to describe the food in the real world, was replaced by "Sex Crispies" in the German version of the movie.

Predator

---

An attempt was made to get shots of the Predator swinging from tree to tree using a monkey in a red special-effects suit. However, the monkey kept removing the suit and the idea was abandoned.

During the "If It Bleeds, We Can Kill It" documentary, there is a quick shot of Jean-Claude Van Damme playing the original Predator creature.

Jaws

---

According to writer Carl Gottlieb, the line "You're gonna need a bigger boat" was not scripted but improvised by Roy Scheider.

During pre-production, director Steven Spielberg, accompanied by friends Martin Scorsese, George Lucas and John Milius, visited the effects shop where "Bruce" the shark was being constructed. Lucas stuck his head in the shark's mouth to see how it worked and, as a joke, Milius and Spielberg sneaked to the control room and made the jaw clamp shut on Lucas' head. Unfortunately the shark malfunctioned, and Lucas got stuck in the mouth of the shark.

Braveheart

---

Several of the major battle scenes had to be re-shot, as extras were seen wearing sunglasses and wristwatches.

 

The mechanical horses designed for the battle sequences weighed 200 pounds and were fueled by nitrogen cylinders propelling them at 30 mph on 20-foot tracks.

December 7th, 2013

By: Adam McCully

---

The commercialization of Christmas has become utterly atrocious.  Perhaps it's because we live in an age where Christmas commercials start appearing in early July, perhaps it's because we're just plain spoiled.  Whatever the case, we've forgotten the true meaning of Christmas.  It's time we remember what makes the holiday season so special: family, togetherness, peace on Earth and good will towards men, blah, blah, blah! Fuck that, I WANT AN APACHE HELICOPTER FOR CHRISTMAS!!!

---

---

---

---

---

---

---

---

---

---

---

---

---

---

---

---

---

---

---

---

---

November 30th, 2013

Unfortunately, Thanksgiving comes but once a year.  The good news is that we typically make enough food to feed a small country, which means there are always leftovers.  With that in mind, here's some food-porn that'll help you get off your lazy ass and finish off the rest of that bird like a real man!

---

---

---

---

---

---

---

---

---

---

---

---

---

---

---

---

---

---

---

---

---

---

---

---

---

---

---

---

---

---

---

---

November 19th, 2013

By Adam McCully

---

Thanksgiving comes late this year – November 28th to be exact – and if you're like me, you'll spend the better part of the day after Thanksgiving in a turkey and red wine induced coma.  However, if you're one of those productive people that like to get things done, you're probably all geared up to go Black Friday shopping this year!  I've worked in retail, and out of respect for those unfortunate souls that still do, I usually steer clear of all that madness.  Then again, you can't argue with a bargain, and with all the new merchandise coming out this holiday season (PS4, Xbox 1, need I say more?) Black Friday will be your best chance to score some major deals.  Here are a few tips to help you survive the rampage fueled shopping spree that is, Black Friday! (Cue scary sound effects)

---

Get There Early!

No, seriously like, insanely early.  Many hardcore Black Friday shoppers have taken to camping out at their store of choice directly after Thanksgiving dinner.  I don't get it.  I'm not judging you – well maybe I am a little – but I seriously don't get it.  However, if you want to compete with the crazies, you better do the same.  Don't expect to stroll in around noon and find anything left on the shelves.  You will be sorely disappointed.

---

Shop Online

It used to be that Black Friday was for shopping in stores, and Cyber Monday was left for shopping online.  However, according to Steve Schaffer, (CEO of Offers.com) "It's now kind of morphed into holiday-weekend shopping. It's going to start Wednesday and end Monday. Five days of deals, sales and offers."  If you'd rather shop in the comfort of your own home while snacking on leftovers, than wait outside in the cold for hours just so you can fight with crazy grandmas for the last Furby doll, then you are smart and I commend you.  Here's a list of the best online shopping sites for this upcoming holiday season.

http://www.uggscybermondaydeals2013.com/

---

Have a Strategy

If this is your first time Black Friday shopping you're in for a surprise.  You'll be amazed at just how vicious people can get when they see a 50% off sticker on a flat screen T.V.  This is not the time for idly strolling through the aisles to see what looks good.  Your best bet is to have a game plan before you walk through the doors.  Know the layout of the store you're shopping in, and what items you'll be shopping for.  Most stores will gladly provide you with information on what items will be on sale.  Head for the big ticket items first, as these will be the first ones to sell out.  The trick here is to get in and out as quickly as possible.

---

Don't be a jerk

To some, Black Friday shopping can be invigorating, but that doesn't mean it isn't frustrating, tiresome, and extremely aggravating.  Don't be the person that makes the evening news because they ran down an old lady with their shopping cart – unless she's really asking for it.  If you need one PS4, buy one PS4!  If you plan on buying five and selling four of them online, you are a jerk and there's a reason nobody likes you.  Above all, be nice to the employees.  Remember, they're the only people in the store that actually have to be there, and they are not happy about it, trust me.  They don't get paid enough to put up with your bullshit.

---

One of the major controversies this holiday season is that many of the stores will be open the day of Thanksgiving, forcing their employees to work when they should be at home with their families.  What are your thoughts on this?  Is it right to make retail employees work during the holiday?  Have we become too materialistic as a country, or is our capitalist economy made for all day, every day shopping with no exceptions?  I'm interested to hear what you think.

November 14th, 2013

By Adam McCully

Unless you've been living in a Sarlacc Pit, you're aware that a new installment of the Star Wars Franchise is on the horizon.  If all goes according to plan – which it rarely does in Hollywood – life long fans and newcomers alike will be treated to the seventh film in the series as early as December 2015.  Since the release of the original film – A New Hope – in 1977, the Star Wars universe has grown faster than the Millennium Falcon performing the Kessel Run, inspiring five more films, six animated series, over 100 novels, and yes, even a Christmas Special (a word of caution, viewing the Christmas Special might cause you to lose all hope in humanity).  Not to mention the innumerable number of video games, action figures, board games, sex toys, coffee mugs, T-shirts, posters, and gold-bikini lingerie.  It's clear that the Star Wars franchise has taken on a life of its own, and the fans are always hungry for more.  With that in mind, here are a few snippets of information, rumors, and speculations about Star Wars: Episode VII.

---

Directed by J.J. Abrams (Lost, Cloverfield, Star Trek Into Darkness).

---

Little Miss Sunshine, Toy Story 3) and later revised by Abrams and Lawrence Kasdan, who worked as a writer on both The Empire Strikes Back and – my personal favorite – Return of the Jedi.

---

Mark Hamill (Luke Skywalker), Carrie Fisher (Princess Leia), and Harrison Ford (these parentheticals are unnecessary, aren't they?) have reportedly all signed on for at least Episode VII.

---

There's a good chance the story will revolve around the re-building of the Empire, and the Jedi Academy.


---

Lucas wrote outlines for Episode VII, VIII, and IX back in the '80s, and when Disney bought the rights to Star Wars from Lucas the outlines were part of the deal.

---

Filming will take place in the U.K.
---
Auditions were held for a 7' – 7'3" male.  No clear indication on what character this actor would be playing was made, but based on the abnormal height, many have speculated this audition was held to fill the role of Chewbacca.  Peter Mayhew — the original actor — is interested in reprising his role, but health problems will most likely keep him from doing so.
---
John Williams will return to compose the score for the film.
---
Abrams has been pretty tight lipped about the project, but one thing he has made clear is that he wants it to "return to its gritty – space western – roots".  This is good news for fans that felt the prequels focused more on special effects than story, and for all of us who threw up in our mouths after witnessing a CGI Chewbacca.
---
When Disney bought the rights to Star Wars, many die-hard fans cried foul, but let's take a look at Disney's track record, shall we?  You don't become one of the most powerful corporations in the world by making a bad product.  Disney movies are amazing!  And Disney World truly is the most magical place on Earth.  Also, umm…Star Wars, plus Disney, equals Star Wars theme park!  Imagine a whole theme park where you can traverse the deserts of Tatooine, and grab some blue milk at the Cantina.  Where you can explore the inner workings of the Death Star and fly an X-Wing into Cloud City.  Honestly, I've yet to come up with a downside to this merger, but if think of one you can, write in the comments section you should.
November 13th, 2013
By: Adam McCully
---
Here's some quick S.A.T practice for all you high school seniors out there.  Christmas is to children, as Thanksgiving is to blank.  Give up?  The correct answer is, everyone that doesn't believe in Santa Claus.  Once the joy and mysticism surrounding that Jolly Ol' Home Invader are stripped away by inconsiderate parents, all your left with is one day a year where you can pig out guilt free, or can you?  You've worked so hard for that flat tummy that it almost seems a waste to throw it away on one day of gorging.  You could go the vegan route this Thanksgiving, but that's downright un-American.  A soy turkey is a slap in the face to our industrious ancestors that worked so hard to steal this great land from the Native Americans.  So, in the hopes of keeping your six-pack from turning into a keg, here are five Thanksgiving foods for the health conscious.
---
Skinless Turkey Breast:
I've got nothing against vegetarians – my sister is one, and we've even begun letting her eat Thanksgiving dinner inside with the rest of us – but turkey is the star of Thanksgiving, and one of the healthiest dishes found on the holiday spread.  Per serving (100g) Turkey comes in at a low 160 calories, and contains a whopping 20g of protein!  That's the same amount you'll find in many protein shakes.
---
Sweet Potatoes With a Dash of Cinnamon:
As long as you forgo the marshmallows on top, sweet potatoes make a healthy meal choice that's rich in fiber and low in calories.  Personally, I find them disgusting unless they're cut and deep fried, but this isn't about me.  It's about you and your love of healthy food.
---
Applesauce:
Cranberries are good for you.  Cranberry sauce however, is not.  It's loaded with sugar and one half cup contains over 200 calories.  Unsweetened applesauce will give you the same tangy fruit flavor, with only a quarter of the calories.
---
Vegetable Tray With Hummus Dip:
More of a warm-up for the main course than a meal, but filling up on veggies might sate your appetite enough to keep you from reaching for that second or third roll.  Switch the more traditional ranch dip for hummus and you've got a tasty snack you don't have to feel bad about.
---
Gravy:
I was as shocked about this one as you probably are, but gravy's not the worst choice you can make on Thanksgiving.  A quarter cup contains only 50 calories, and it just might make your Grandma's overcooked turkey digestible.
---
As in all things, moderation is key (remember the pie is cut into slices for a reason).  A little personal responsibility goes a long way.  I'll be posting an article later on about ways to burn off those Thanksgiving calories, but a little workout before the big meal can be a huge help.  You can try working out after you eat, but let's be honest, you'll be lucky if you make it to the couch before passing out.
---
November 7th, 2013
By: Adam McCully
As I entered my local gym the other day, I took notice of the people around me and realized that about ninety-percent of them were simply going through the motions. Day in and day out they trudge into the gym, do what they need to do as quickly as possible, and get the hell out of there.  Most of them were listening to their iPods or watching T.V., others were talking on the phone or reading!  Whatever they were doing, it was clear that they weren't having fun, and why should they?  Working out isn't supposed to be fun, it's supposed to be work.  That's why it's called working out, right?
My personal philosophy is that life's too short not to enjoy everything, at least a little bit.  Yes, going to the gym and taking care of your body is hard work, but that doesn't mean you can't enjoy it.  Picture yourself in a gym that's not stylish or modern.  There are no T.V.s, no juice bars, and very few machines.  Instead, it's filled with truck tires and sledgehammers.  Ropes hang from the ceiling and pull-up bars adorn the walls.  Men and women, drenched in sweat, throw weight around like gorillas during mating season, and those that aren't lifting are cheering their fellow compatriots on.  This is a CrossFit gym.
---
CrossFit isn't new – it's been around for over a decade now – but in recent years it's seen a meteoric rise in popularity.  The concept (developed by strength coach, Greg Glassman) is simple enough; combine a variety of exercises into one kick ass workout routine that focuses on overall fitness above all else.  CrossFit wasn't designed to make you look good (don't worry, you'll still get rock hard abs and a tasty tush if you do this right) it was designed to make you a one man – or woman – wrecking crew.  You'll increase your strength as well as your endurance, and you'll have a pretty good time doing it.
The community aspect of CrossFit is where the fun comes in.  Each day, a Workout-of-the-Day (WOD) is posted on one of several different CrossFit websites.  CrossFit enthusiasts head to one of the over 5,000 different gyms dedicated to the sport (yes, it's considered a sport) and perform the WOD, keeping track of the weight used and the time it took to complete.  Results are posted online, and just like that you're competing with thousands of people all over the world each time you work out!
---
A few years back, Reebok and CrossFit teamed up to take the competitive aspect of CrossFit to a whole new level by introducing the CrossFit Games, in which contestants from around the world compete for the title of "Fittest Man" and "Fittest Woman" on Earth.  One of these competitors – Dave Foster, CrossFit enthusiast and all around nice guy – was gracious enough to answer a few questions about the sport and give us his unique perspective on why CrossFit is becoming so popular
---
Adam: When did you first get involved in CrossFit?
Dave:  I started CrossFit in July of 2009 while on a deployment.  My strength and conditioning coach in college recommended CrossFit for workout suggestions.  After a few months of trial and experimenting, I decided to follow the programming of the CrossFit main page in July.
---
Adam:
 Why, do you think, is CrossFit becoming so popular?
Dave:  I believe the vast majority of the success of CrossFit can be attributed to the community of individuals.  The founder of CrossFit, Greg Glassman, has referred to CrossFit as a community of fitness practitioners.  This community consists of a great group of people.  We are positive, encouraging, and forward thinking.  We thrive on a challenge and strive to become better.  Those that join a local CrossFit affiliate are intrigued by the workouts and stay for the community.
---
Adam:  How can I get involved in CrossFit?
Dave:  Anyone can get involved in CrossFit through anyone of their local affiliates.  Drop in on a class to see what the hype is all about.
---
Adam:
  Is there any risk associated with CrossFit?
Dave:  Absolutely, there is risk.  You'll find the same kind of risk in CrossFit that you'd find in many other similar recreational fitness outlets.
---
Adam:  What is your favorite CrossFit activity?
Dave: Two of my favorite CrossFit exercises are the clean and jerk, and muscle up.  As far as training activities, I like doing partner and team workouts.  There, you really get to experience the camaraderie of the sport.
---
Adam:  What is your least favorite?
Dave:  I do not like burpees or running.
---
Adam:  What kind of shape should I be in before attempting CrossFit?
Dave:  The only prerequisite is to be opened minded and mentally prepared for a challenge.
---
Adam:  How competitive is CrossFit?
Dave:  CrossFit is as competitive as the athlete chooses to make it.  Whether they want to compete against themselves, others in the class, or against the best in the world there's a stage for that level of competition.
---
Adam:  What age groups get involved in CrossFit?
Dave:  There are groups of CrossFit for kids through senior citizens.
---
Adam:  How long do you plan on competing in CrossFit?
Dave:  That's a tough question.  Life is full of uncertainty.  At this point in time only a very small number of athletes make money off competing.  That being said, competing means sacrificing a significant portion of your life.  Competing will happen as long as the opportunity and motivation for that sacrifice exists.
---
Adam:
  What do you think the future holds for CrossFit?
Dave:  CrossFit will continue to grow.  I think there are a finite number of people that would enjoy and thrive following CrossFit.  Until that group of people is reached the community will continue to grow.
---
---
If you'd like to learn more about CrossFit,  or find a gym near you, check out the links posted below.
November 2nd, 2013
10 Things You Might Not Know About Sen. Ted Cruz
By Adam McCully
1. He's the man that stood on the Senate floor and spoke for 21-hours in opposition of Obamacare.  He's the man who many are calling "the main culprit behind the Government Shutdown".  He's Senator Ted Cruz (R), from Texas, and here are ten things you might not know about him.
---
2. First Hispanic Solicitor General elected in Texas and the youngest solicitor general elected in the United States.  "Just what the heck is a Solicitor General?" You may ask.  You can read all about it here.
---
3. Law Professor at University of Texas, School of Law where he taught Supreme Court Litigation from 2004-2009.  His 21-hour lecture left many of his students scarred for life.
---
4. Born in Canada; Calgary, Alberta to be exact.  Kind of ironic, eh?
---
5. His father was born in Cuba, and fought for Fidel Castro at the age of fourteen.  There's nothing funny about this, it's just a fact.
---
6. He keeps a large oil painting in his office depicting the first time he argued in front of the Supreme Court.  Interesting note, I recently commissioned an artist to paint a large oil painting depicting one of my recent achievements; the first time I used the bathroom all by myself.
---
7. During his teenage years, Senator Cruz was the headliner of a traveling troupe called the Constitutional Corroborators, who memorized and recited the Constitution and the Bill of Rights for crowds around Texas.  This is kind of like being the lead singer of a rock band, without the popularity, groupies, or tattoos of course.
---
8. He typically wears a pair of cowboy boots – which he dubs his "argument boots" – during his time in office.  During his time at home he wears a different pair of cowboy boots, which he calls his "whatever you say, Sweetie" boots.
---
9. During his 21-hour filibuster, Ted Cruz quotes Ashton Kutcher, Dr. Seuss, and Duck Dynasty.  In addition he referenced The Shining, Psycho, and Star Wars.  While some may call this immature, a waste of time, or even utterly ridiculous, I personally would like to commend the Senator on his taste in cinema.
---
10. During his time at Harvard, Senator Cruz worked on three different periodicals, The Harvard Law Review, Harvard Journal of Law and Public Policy, and Harvard Latino Law Review.  He also writes for Mad Magazine under the pseudonym, I.C. Wiener.
---
11. His wife,
Heidi Cruz
, is a former investment banker and currently works for a division of Goldman, Sachs, & Co.  I hear she gives Teddy a pretty fair allowance, but only if he does all his chores and keeps his room nice and clean.
---
---
Say what you want about Senator Ted Cruz, the man sticks by his guns (and gun laws).  Despite the fact that he's been ridiculed by the media, shunned by his fellow Senators, and is generally considered the main cause of the Government Shutdown, he refuses to apologize for his actions claiming,
"I would do anything, and I will continue to do anything I can, to stop the train wreck that is Obamacare. The test that matters. . . is are we doing anything for all the people that are getting hurt from Obamacare?"
---
What do you think?  Is Senator Cruz a good "voice of the people"?  Was his 21-hour filibuster justified, or a giant waste of time?  Was a government shutdown the proper course of action?  I'm interested to hear what you think.  Post your comments below and let me hear your thoughts on Senator Cruz and this whole ordeal.
October 30th, 2013
No Halloween party is complete without a spine-tingling soundtrack to set the mood for terror.  However, you can quickly turn your delightfully creepy soiree into an actual nightmare if you stick with mundane tunes like Monster Mash or Time Warp (sorry Rocky Horror fans).  Before you ask, yes Thriller must be played at least once – there's always one guy at every Halloween party that's been looking forward to showcasing his meticulously choreographed dance moves all year – but why not fill the rest of your playlist with something different?  Your guests will appreciate the effort, and might overlook the fact that you're using the exact same decorations you put up last year.  Below are a few ideas to help you get started.
---
Red Right Hand (1994)
Artist: Nick Cave and the Bad Seeds
Album: Let Love In.
Hailing from the land down under, Nick Cave and the Bad Seeds know a thing or two about terror.  Seriously, have you seen the size of the spiders in Australia?  If you go to rent Arachnophobia in that country, you'll find it in the Children's Entertainment Section.  Nick Cave's vocals are hauntingly beautiful and the rest of the band follows suit nicely, perhaps never more so than in this particular song.
---
Dragula (1998)
Artist: Rob Zombie
Album: Hellbilly Deluxe

Nothing will get the blood flowing (hopefully figuratively speaking) like a Rob Zombie song at your Halloween party.  The name of the song comes from Grandpa Munster's drag car, and it's by far one of Zombie's most terrifying and crowd-pleasing hits.
---
Sober (1993)
Artist: Tool
Album: Undertow
All of Tool's songs have a certain sinister quality that makes them stick with you long after listening.  In this case, the video for Sober might actually be creepier than the song.  If you can manage it, hook up a projector to your computer and play the videos for these songs along with the music.  It's a little more work (and possibly money) on your part, but it'll take your party into levels of epicness your guests will never forget.
---
The Ballad of Buckethead (1999)
Artist: Buckethead
Album: Monsters and Robots
With vocals by Less Claypool (Primus), The Ballad of Buckethead tells the origin story of the fictional character Buckethead – real name Brian Patrick Carroll.  If you haven't heard of Buckethead, I highly suggest you check him out.  Pageantry aside, he's one of the greatest guitarists of all time.  I was lucky enough to catch one of his shows in Pittsburgh, and it was beyond awesome.  Not only can the man shred on the guitar, he can a wield nun-chucks with deadly grace, and at one point he just started throwing action figures into the crowd.  It was one of the strangest, and coolest, nights of my life.
---
Come to Daddy (1997)
Artist: Aphex Twins
Album: Come to Daddy
Aphex Twins is actually just one person, Richard D. James, and he puts the creep in creepy.  Actually, that's not a nice thing to say.  I'm sure he's a very nice person, but everything about this song, from the lyrics, to the music, and even the cover art for the album, is just horrifying.
---
Sweet Dreams (1995)
Artist: Marilyn Manson
Album: Smells Like Children
Marilyn Manson released this cover of a Eurythmic song in '95.  The original was creepy enough, and with Manson's signature touch this song is sure to scare the pants off even the most courageous listener.  I was just a kid when this song came out, and I still remember how terrifying I found this artist to be.  Seriously, the only thing scarier than Marilyn Manson then, is Marilyn Manson now…gross.
---
No More Tears (1991)
Artist: Ozzy Osbourne
Album: No More Tears
No Halloween soundtrack would be complete without the Prince of Darkness, himself.  Ozzy has always been at the forefront of bone chilling music, but this song is definitely one of his creepier contributions.  The heavy bass line seems to shake your very soul, and Ozzy's almost ethereal vocals will take you to levels of terror you didn't know existed.
---
MMMBop (1997)
Artist: Hanson
Album: Middle of Nowhere
Nothing, and I mean nothing will send your guests running for the door faster than these three children of the corn.  Play it at the end of the night when you want everyone to clear out, or lock the door and really give your guests a fright.
---
October 30th, 2013

It's one of the most talked about issues in America – even responsible for the first government shutdown since '95 – and yet, six out of ten Americans surveyed claim they don't fully understand how the Affordable Care Act will affect them.  That was me, up until a few weeks ago.  I knew of the Affordable Care Act (more commonly referred to as Obama Care) but my knowledge of the deets was minimal, at best.  Being uninsured myself, it was clear that this issue affected me personally, but was learning about it really more important than playing eight interrupted hours of GTA V?  Unfortunately, yes it was, and during my fourth uninterrupted hour of GTA V, my conscious won over – annoying little twerp that it was – and I decided to research this well documented, but relatively misunderstood, change that would quickly be affecting our nation's healthcare system.
In an effort to not hinder your own video game time, I've listed the main points of the Affordable Care Act in a – hopefully – brief and easy to understand manner.  In my opinion, the information already available on the subject is more complex than it needs to be (the bill itself is a 2,000+ page document) and I think it's high time somebody laid out the material Internet style, clear, concise, and with a cute picture of a kitten at the end to reward you.
*It's important to note that the Affordable Health Care Act is an ongoing process.  Some of these changes have already been implemented.  Others will not be seen until 2014 or later.  I've categorized this information accordingly (at least I think I have).
---
Pros:
2012
The FDA can now approve more generic drugs.  Brand name prescriptions cost substantially more than their generic counterparts, while having no added benefit.
A non-profit group – which claims to not be "directly controlled" by the government – has been established to study various kinds of treatment and medication, and thereby determine what methods work better than others, and what methods are the most cost efficient.
No person under the age of 19 can be denied health insurance due to a pre-existing condition.
Children can stay on their parent's health insurance plan until the age of 26.
Restaurant chains – such as McDonald's – are now required to display nutritional information on their food items clearly.  This is supposed to aid people in making healthier decisions, but I seriously doubt many people go into McDonald's with "healthy choices" on their minds.
Lifetime Limits have been eradicated.
Insures can't drop a customer once they get sick.  Likewise, insurers have a harder time changing the cost of a pre-existing plan.
Insurers must tell customers what they're spending money on, instead of just listing various costs as "administrative fees".
A new website was created in order to explain healthcare to individuals and help them purchase their own.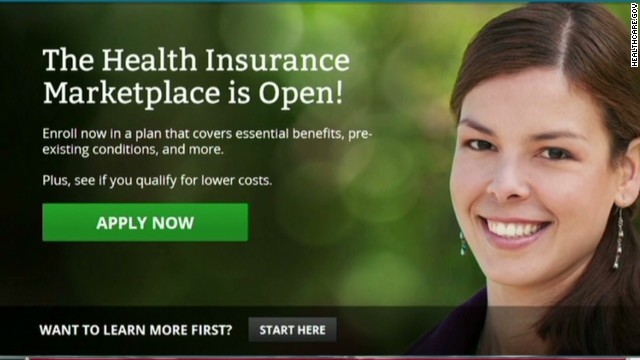 A limit is placed on how much profit and insurance company can make.
All health care plans must now include preventative care (immunizations, mammograms, etc.).
2014
No one – regardless of age – can be refused coverage because of a pre-existing condition.
Small businesses (less than 50 employees) will get a tax break for providing health care to their employees.
Health Insurance Marketplaces will be established in order to make it easier, and more affordable, for individuals to purchase health insurance.  Think of this as a mega-mall where all the stores sell health insurance.  They're all competing for your business and that means lower prices for everybody.
The American people will no longer foot the bill for Congress's, and Congressional Staff member's, health care.
2015
Doctor's pay will be determined by the quality of their care, not by how many people they treat, quality over quantity.
2017
If a state's government can come up with a better plan – and prove their plan works as well as, or better than the Affordable Care Act – then that state may implement its own health care laws.
---
Cons:
2012
The non-profit group mentioned in the "Pros" section, sounds good in theory, but I'm wary of any group – government controlled or otherwise – that searches for the most "cost efficient" way of treating illnesses.
A 10% tax increase has been implemented on businesses that provide medical services, including tanning salons.
The new website that was created to help individuals better understand and purchase health care is almost comically buggy.  3 out of 10 people who use the site claim to have major problems setting up an account.  SNL featured a skit last week about this problem that'll make you giggle, whether you knew about the faulty site or not.
A limit is placed on what type of OTC drugs can be purchased with your insurance.
2013
Individuals making over 200,000 dollars a year saw a .09% tax increase.  This is to help pay for some of the costs incurred by the Affordable Care Act.  For most of us, this doesn't seem like a con at all, but for those making that kind of money, it's still a tax increase to pay for something they don't need.  It goes without saying that a lot of these pros and cons will vary, depending on your perspective.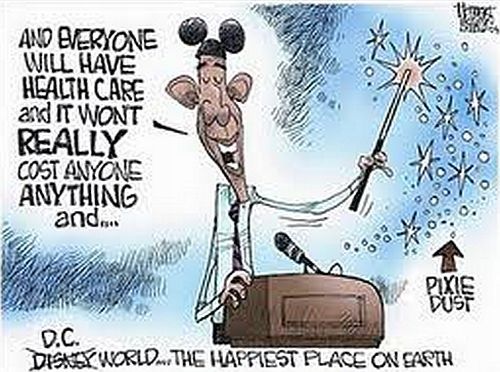 2014
MANDATE!!!  This is the biggest problem that many people have with the Affordable Care Act.  If you didn't know already, as of January 1st, 2014, you will be charged a fee if you can afford health insurance but do not have it.  The idea of the government forcing me to buy something seems so un-American that it makes me want to puke up red, white, and blue vomit.  However, the reasoning behind it does – kind of – make sense.  In order for the government to eliminate pre-existing conditions from playing a factor in your ability to buy health insurance or not, they needed to implement a way that would keep people from not buying health insurance until they needed it.  This would be like buying life insurance after you killed your spouse.  That might be a bad – and morbid – example, but hopefully you get the point behind it.
The low-income cut-off for Medicaid (basically free government health care) will be higher, meaning more people will be eligible for Medicaid.  You know as well as I do that a large number of people will take advantage of this, and ruin it for those who really need it.
Businesses with over 50 employees must offer health care to their full time employees or pay a penalty.  In anticipation of this, many businesses around the country have started firing workers in order to get under this magic number.
A new tax will be placed on pharmaceutical companies
A new tax will be placed on medical devices.
A higher tax will be enforced on insurance companies based on their market share.  Basically punishing insurance companies that are doing well.
2015
Doctors pay being determined by the quality of their care, instead of how many patients they treat might make those long waits in the E.R. even longer.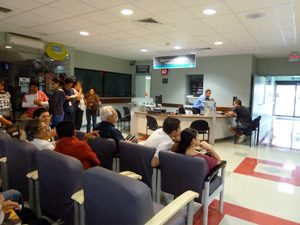 2017
A new tax will be implemented on "Cadillac" health care plans.  These are plans for wealthier individuals that cover more "unnecessary" expenses (nutritionists, psychiatrists, plastic surgery, etc.)  Again, your feelings on whether this is a con or not will vary depending on the size of your wallet.
---
Helpful Links:
By no means should you consider this article as a "tell all" on the Affordable Care Act.  I'm far from what you would consider an expert on the subject, and – just like you – I'm still learning the ins and outs of this historic bill.  I've listed some of the same sites I used to research this topic, and I highly suggest you look over them at your leisure.  Most of these are not fun to read – some are, including a cartoon about the Affordable Care Act – but they are, for the most part, unbiased and factual, and will help you form your own opinion.
http://theimmoralminority.blogspot.com/2012/06/obamacare-demystified-and-explained-in.html
http://obamacarefacts.com/obamacare-individual-mandate.php
http://obamacarefacts.com/obamacare-pros-and-cons.php
http://www.cbsnews.com/8301-250_162-57609316/healthcare.govs-problems-technical-and-political-run-deep/
http://www.reddit.com/r/explainlikeimfive/comments/vb8vs/eli5_what_exactly_is_obamacare_and_what_did_it/c530lfx
http://www.achieve-alpha.com/unbiased-overview-of-obamacare/
http://www.hhs.gov/healthcare/rights/law/
---
Final Thoughts
I'd like to propose a question to you all.  Just a thought, not a statement, and if you have any ideas as to why this won't work, or any idea on a better plan, please, please, please write it in the comments or email me directly as I'm sincerely concerned with what other people's thoughts are on this subject.  Why can't we have a nation wide vote on issues like this?  Of course, we can't be bothered to vote on every single bill that's trying to get passed, but on something like Nationwide Health Care reform it would be nice to know that I have a little more say on the matter than just voting for the man or woman who's going to make my decision for me.
Now, as promised…